ONLINE ART HISTORY PILLS ART HISTORY COURSE
To learn Italian with the language of Art - Course held by Monica Gentili
Our teacher Monica will take us to discover the Italian language through the most famous monuments and works of art of Italian culture. Through a path of 2 or more encounters, you will discover the works and the lives of the artists who inspired art from all over the world. Look at the calendar below to decide the topics you are interested in.
And remember the more meetings you book, the more you save!
Offer: 2 meetings of 2 hours each per week
Hours: 18:00 - 20:00 on Tuesday and Thursday
Participants: min. 2 max 8
Program and dates

Tuesday 3 November 2020
Architecture between Renaissance and Baroque
from Palladio to Borromini (To understand the imaginative evolutions)
Thursday 5 November 2020
Baroque painting in Italy
Bologna, Rome and Naples (to travel with art)
Tuesday 10 November 2020
Female painting in Italy, chapter 1
From the Renaissance to the 18th century!

(to follow the path of women in art)

Thursday 12 November 2020
Female painting in Italy chapter 2
Between '800 and' 900!
Tuesday 17 November 2020
Caffè le Giubbe Rosse in Florence
the history of the Futurists from Paris to Italy (to discover the power of new ideas)
Thursday 19 November 2020
The "cursed" painter Amedeo Modigliani between Livorno and Paris
(to learn about the life of a special artist)
Tuesday 24 November 2020
Leonardo and Science
(to read Art with an eye to science)
Thursday 26 November 2020
Sculpture in motion
from Donatello to Bernini (to find a breath of life in Art)
Price
ONLINE ART HISTORY PILLS

2 meetings
€ 90 per person
3 meetings
€ 110 per person
4 meetings
€ 130 per person
5 meetings
€ 150 per person
6 meetings
€ 170 per person
7 meetings
€ 190 per person
8 meetings
€ 210 per person
BOOK NOW: https://www.scuolaleonardo.com/book-italian-language-course-online.html
STUDENT'S OPINION
Alex Grasso
Country: United States - Source: Testimonial
I attended the Corso di Storia dell'Arte to learn more about museums in Florence. I knew that it would be in Italian, and I might have difficulty with it. However, Monica is fantastic; Her Italian is extremely clear, her enthusiasm is contagious. It is easy to see that she knows and loves the Art of Florence and the Renaissance. She explained the significant details, and also, taught us many of the fun trivial items. She was thoroughly prepared. She is the best. I highly recommend these courses for any student who wants to learn more about some of the major art institutions, and also some of the lesser touristy. I cannot wait to return to Florence and take more classes with Monica.
Lucy Vannata
Country: Australia - Source: Testimonial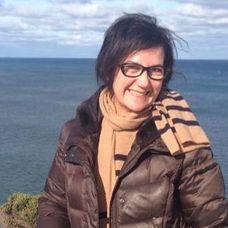 I would like to highly recommend the art history tours organised by the Scuola Leonardo da Vinci. We were fortunate to have the well-versed and knowledgable, Monica lead us. The tours were conducted in Italian and relatively easy to understand as Monica pitched the information to our needs and level. What I loved most about the tours was her ability to make the characters and protagonists of the time 'come alive'! This was truly wonderful as we could visualise Michelangelo, Botticelli and other famous artists and sculptors working and contemplating their designs. I also loved learning about the Medici family for example and the important role they played in Florence. We felt as if we got to know the characters as Monica was able to recount stories about them vividly and with endless energy and enthusiasm! Grazie Monica!!