Super Intensive Group Course
This course combines our intensive course with two additional lessons per day, devoted to conversation.
These two additional lessons are very useful to practice the Italian language through the use of newspaper articles, magazines, books and debates on current events.
This course is made up of 30 lessons per week and it can also be taken
for one week only.
Course Facts
Duration
Course N°
Lessons
Class Size
Fees
Request More Information | Book Now
1 week
160
30
min.3 - max 14 students
€ 340
2 weeks
161
60
min.3 - max 14 students
€ 600
3 weeks
162
90
min.3 - max 14 students
€ 870
4 weeks
163
120
min.3 - max 14 students
€ 1140
extra week
-
30
min.3 - max 14 students
€ 270
Course Facts & Notes

Starting dates: Every Monday
Starting dates for absolute beginners: click to view dates
Levels recommended: available for all ability
Recognized as "Bildungsurlaub".
Super Intensive Course: If there should be only one participant for a course/level, she/he will be given 20 lessons of intensive language course plus 3 lessons of private tuition
A €70 enrollment fee valid for 12 months must be paid for any enrollment
Student Opinions
Martin Wolff
Age: 32 - Country: Germany - Source: Testimonial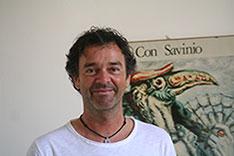 I have to admit. I was spectical before my first day in "Scuola Leonardo da Vinci, Firenze". How on earth would they be able to make me understand and speak at least some italian within only 2 weeks? By not even talking German or English to me..But what shall I say: they made it! with patience and humor and without making me feel "under pressure". Especially the 2 daily hours on top did me good. Just talking...more and more, day by day….I really spent  a great time in the School.